Church of Santiago
The Church of Santiago is located in the parish of Santiago in the town of Tavira, near the castle.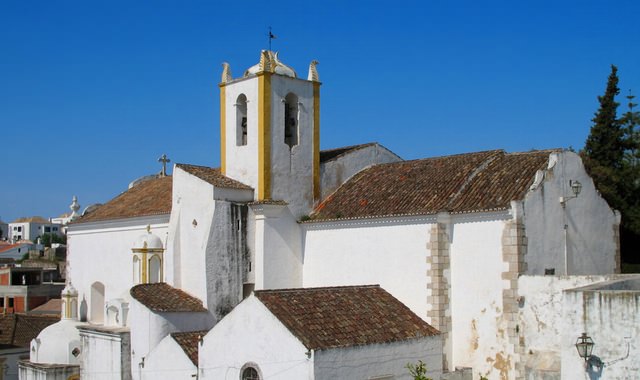 photo credits wikimedia
The church dates from the end of the 13th century and it's devoted to Santiago Maior. It was donated by D. Afonso III to the Bishop of Silves in 1270, having previously belonged to the Military Order of Santiago de Espada.
The Santiago church was heavily damaged during the 1755 earthquake, and its actual look is the result of a reconstruction made ​​after that earthquake. It's a religious building of one nave, with several chapels and altars.