Moinhos da Rocha, also known as Pego do Inferno, is a small lagoon with a green-Mediterranean water located around 10Km from Tavira in the Algarve. A high waterfall where water flowing makes the environment even more bucolic. Legend has it that Pego do Inferno is connected to the Gilão River and the River Guadiana with tunnels.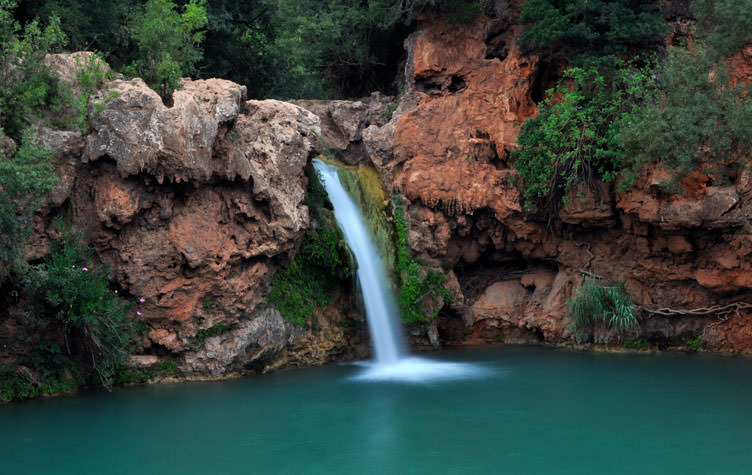 photo credits touristworld
Located about 7Km of Tavira in Santo Estêvão, this idyllic scenery is composed by a waterfall forming a round pond, of a Mediterranean green, surrounded by a refreshing arboreous area. Very enjoyable for an adventurous open air lunch and a quick swim in the hot Summer days.
After parking, the access to the Pego do Inferno is made for about 100 meters until reaching a wooden stairway, where the pedestrian walk starts, descending for about 300 or 400 meters down.