Since last Wednesday serious fires have been burning precious natural areas inside Tavira's municipality. At least 5.000 acres of land have been consumed by the flames in an area that has been recognized as one of the best areas of the country for corktrees.

photo by Agêcia Lusa
The fire was spotted initially around 13:00 in the parish of Cachopo, from where at least 50 people have been evacuated. Latest reports state that fires are now on two fronts and coming to within 2Km of the city of Tavira, devastating forest areas with eucalyptus, pine, oak and arbutus. Three helicopters and two planes have been involved in combating the flames.
Known turist spots like Pego do Inferno have now been affected by what's considered a tragedy for Tavira and its Municipality.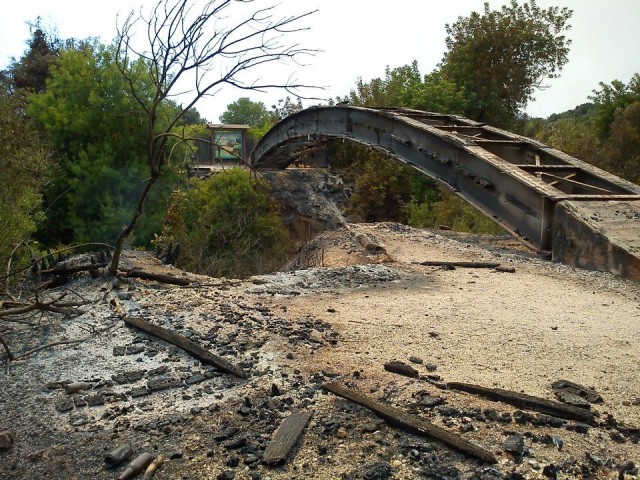 photo from pego do inferno facebook fan page
The president of Tavira's city hall has stated that "The current situation in the municipality is dramatic, because the fire reached to Tavira. A fire that happens in Cachopo, with two days of operations in many ways on the ground, to reach Tavira, regardless of consequences, I can only say it was dramatic and serious".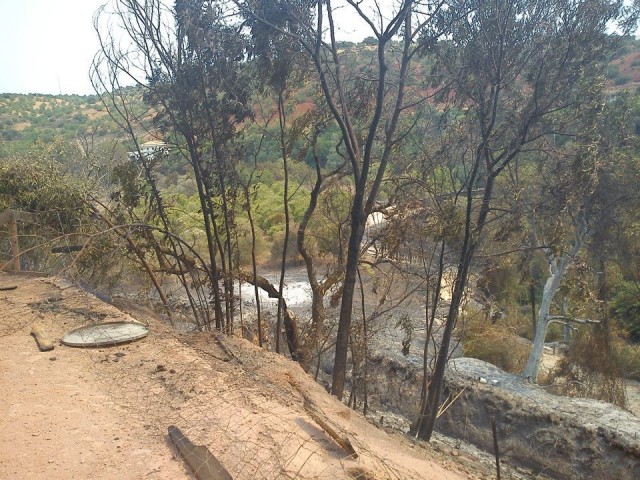 photo from pego do inferno facebook fan page
Here is a video from an amateur that depicts the situation: