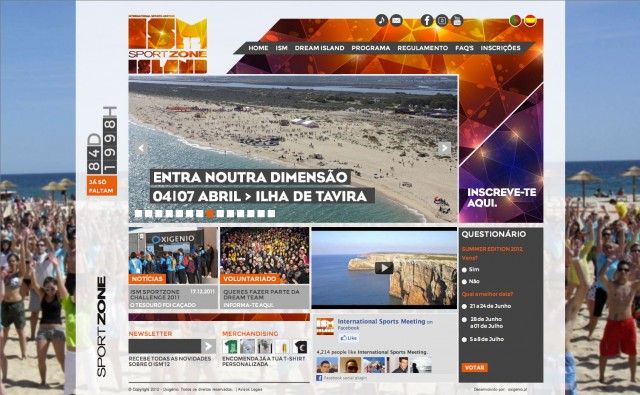 The Tavira Island International Sport Meeting is here! Like previous editions in 2009, 2010 and 2011. Tavira Island Sport Zone 2012 is arriving in April. The event will happen between the 4th and 7th of April. If you enter in the Sport Zone 2012 event you will be entitled to stay at the Camping Park in Tavira Island during the 4 days and 3 nights of the event with access to all training and challenges.
There is an upcoming Summer Edition of the event, but specific days for this are not yet known. There is a poll going on on their website where you can vote in one of 3 available options for Sport Zone Summer Edition 2012. Being the first from 21st to 24th of June, the second from 28th of June to the 1st of July and the third from 5th to 8th of July.
You can visit their official site for registration and information, or their Facebook page.