Here is a cool webcam with live pictures of Tavira Island and the Quatro Águas.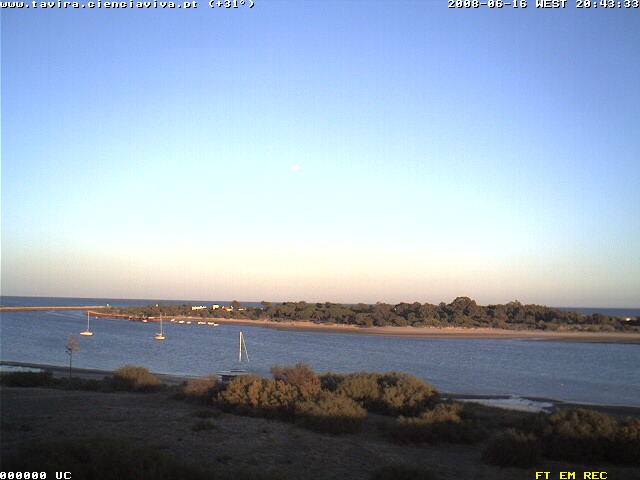 This Webcam is situated at Hotel Vila Galé Albacora which gives a river-side view of Tavira Island -- and not Atlantic Ocean view like many webcam sites wrongly state. If you watch long enough you may see the boats pass from and to the Island of Tavira.
Tavira Island is a paradisiac place very popular for tourists due to its unique characteristics. It has recently (2009) been chosen by Lonely Planet as one of the 10 best world beaches to travel with children.
The Island is surrounded by pine trees and it's composed by 4 beaches. From East to West you will have Ilha de Tavira (or Praia das Cascas -- original name), followed by Praia da Terra Estreita, Praia do Barril and Praia do Homem Nú, being this last one very popular for the practice of Naturism.
Live Webcam at: www.tavira.cienciaviva.pt