I bring you yet another goodie. A webcam of Tavira's Roman Bridge. What a great view!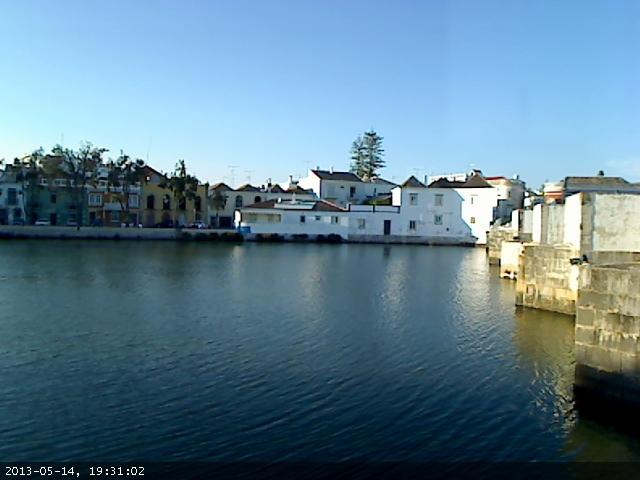 On December 3rd 1989, a flood caused by a full day of heavy rain destroyed the bridge partially, after that the bridge was restored and restricted to people only. It is still possible to see how the old Roman bridge looked before in some amazing photos.
During the Spring and even Winter it's possible to see otters swimming in the Gilão river although they usually only appear at very late hours when the city activity is reduced to the minimum.
Nowadays near the birdge you will be able to assist to street theater performers, small music concerts and talent exhibition.
Live Webcam at: www.verdeland.com