Tavira Restaurants, Bars and Pubs
Tavira offers a decent variety of Restaurants, most of them serving a large variety of Algarve's gastronomical culture. If you're a fan of fresh fish and seafood, you'll be in paradise. Nevertheless there are also plenty of meat and poultry options, not forgetting all the children-friendly menus.
Although some hotels and resorts may offer night parties and a convenient pub, many tourists like to explore the local trends and venues. In Tavira you can find a wide variety of bars and pubs, ranging from a more quiet and "for grown-ups" atmosphere, to "total disco party" style pubs.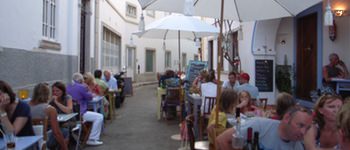 Best Restaurants in Tavira.
Best Bars and Pubs in Tavira.