Luz de Tavira covers about 31,53Km2 of the council and it's located around 7Km West from the city. The village was recently risen to villa in 2001. The Parish is divided in 14 places: Igreja (or Aldeia), Amaro Gonçalves, Arroio, Arroteia, Belmonte, Brejo, Campina, Luz, Maragota, Murteira, Palmeira, Pereirinhas, Pinheiro and Torre d'Aires.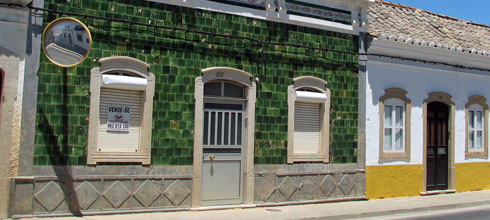 The main heritage of Luz de Tavira
The heritage of this Parish is still very connected to its origins and history and mostly untouched, worth of a visit. Nevertheless be prepared to see most of the things on your own since the existence of guided tours here is practically nil.
Church of Our Lady of Luz de Tavira and Rossio of Luz de Tavira
Built after the rise of the settlement to Parish, this church highlight goes to the Mannerist façade and side Manueline portal. The inner side of the arches and the capitals carved with vine leaves and bunches of grapes. The interior of three naves covered by vaults, further highlighting to the Mannerist altarpiece, dating from the 16th century.
Roman archaeological site of Luz de Tavira or Roman City of Balsa
Still unexplored, is considered one of the most important Roman settlements in the Iberian Peninsula at the time. It is a private property.
Chapel of Our Lady of Livramento
Located about 3Km from Luz de Tavira, this chapel was erected at the behest of Father Manuel Viegas Leal in 1708. This is a temple with portico and simple facade topped by a curved pediment flanked by two bell towers. Inside there is a Baroque altar, built with marble from the Algarve.
Aires Tower
Circular masonry monument, medieval in origin or possibly Arabic, which together with the Castle of Tavira and other towers, was part of the region's defense system.
Water Norias
Norias are mostly Mills of Arab origin, engineered to draw water from wells. You can spot them mainly in Amaro Goncalves and near the sports center of Luz de Tavira.